Patent, Trademark, Personal Injury Lawyers and Accident Attorneys Serving Fort Lauderdale & Miami
Tucker Law provides personal injury attorney and car accident legal representation to injury victims and their families. After an accident, former clients will tell you to Tucker Up™. Conveniently located off of I95 and 595 in Fort Lauderdale, the Firm is able to injury victims throughout South Florida and Orlando. An accident attorney with the Firm will be responsive and fight to get you the compensation you deserve. Remember, Don't Just Lawyer Up, Tucker Up™!

Representation Includes:
Bus Accidents

Motorcycle Accidents

Bicycle Accidents

Aviation Accidents

Pedestrian Accidents

Uninsured Motorist Claims
Tucker Law can help you regardless of whether you have a big idea or a small idea. Drafting patent applications and litigating for or against patent infringement is all a part of what Tucker Law does. Registered Patent Attorney Matthew Sean Tucker recognizes that your valuable idea is important. That is why it is our mission to help clients pursue patent rights and patent enforcement. Matthew has successfully provided patent representation for major Fortune 50 companies, universities, as well as start-up businesses and independent inventors. The Firm builds strong relationships with clients through responsive representation and technical expertise. The Firm drafts patents in the following areas:
Electrical Engineering
Communications
Consumer Electronics
Electrical Methods and Processes
Network Architecture
Nanotechnology
Green Energy and Technology
Complex Mechanical Devices
Automotive
Exercise Equipment
Industrial
Medical Devices
Sensors
Wireless Systems and Devices
Registering a trademark properly requires knowledge of the trademark law and procedures, and intricacies of the United States Patent and Trademark Office. Experience filing applications additionally is important. All too many companies make the fatal mistake of either never properly registering their trademarks or attempting to file their trademarks themselves. In many cases, applicants that forgo the expertise and training of a qualified trademark attorney makes mistakes during the trademark application process that will not come to light until it is too late.
The Firm can assist you with all of your trademark needs including:
Registering your Trademark with the USPTO and individual states
Maintaining your Trademark Registrations with the USPTO and individual states
Performing your Trademark Search

Trademark Infringement and Dilution proceedings
Trademark Oppositions and Cancellations
Buying and selling Trademarks
Tucker Law Practices in Complex Litigation
Tucker Law has experience litigating the most complex legal issues.  That is why you should turn to Tucker Law when you need a litigation attorney.  Tucker Law cannot legally claim to have the best litigation attorneys, but Tucker Law may have the best litigation attorney for you!
Intellectual Property Litigation – Tucker Law's roots is in patent litigation and trademark litigation.
Personal Injury Litigation – Tucker Law has the knowledge and experience to resolve your personal injury claim.

Car Accidents

– Accidents can be devastating and place a significant financial burden on the injured.

Slip & Falls

– Tucker Law has the knowledge and experience to resolve your personal injury claim.

Dog Bites

– Dog Bites can pierce the skin, break bones, and cause horrific infections.

Product Liability – Manufacturers can be held liable for the damage to to their defects.

Nursing Home Abuse – Physical, mental, and sexual abuse are real issues that affect the elderly.

Property Claims – Has your home suffered from damage?  Tucker Law can help.
Have Questions? Contact the Firm at 1-800-TUCKERWINS!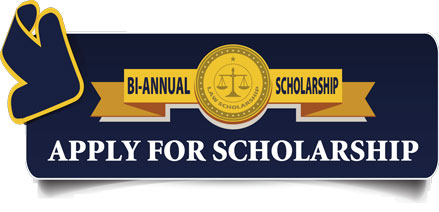 Tucker Law
200 SE 6th Street, Suite 405
Fort Lauderdale, FL 33301

Tucker Law
2515 Marina Bay Drive
Fort Lauderdale, FL 33312
(By Appointment Only)

Tucker Law
4250 Alafaya Trail
Oviedo, FL 32765
(By Appointment Only)
Tucker Law
3017 Palm Beach Blvd
Fort Myers, FL 33916
(By Appointment Only)